San Francisco - Nov. 11, 2020 - Phizzle has announced the hiring of Jeff Cristee, former Vice President of Global Sales Training and Development at Cisco Systems, to the role of Chief Revenue Officer.
Cristee joins the Phizzle executive team after almost 25 years with Cisco. During his tenure, the industry veteran held various roles including the direct management of a $1.5B revenue sheet as Sales Vice President for the Midwestern United States. Cristee brings extensive experience building and training Enterprise sales organizations. He served as executive sponsor for several of Cisco's largest Fortune 100 customers and now brings decades of operating experience to a company named one of Top 10 Hottest IoT Start-ups of 2020 by CRN.
CEO Ben Davis on Cristee joining as Chief Revenue Officer: "We're thrilled to attract a sales leader with Jeff's reputation and background. He brings deep industry experience operating at scale and we couldn't be happier to have him on the team."
On the move and opportunity [Cristee]: "I'm excited to join a company innovating in pharmaceutical manufacturing, which is so important right now. I'm confident Phizzle will have an immediate customer impact with our patented technology, incredible engineering talent, and proven use cases."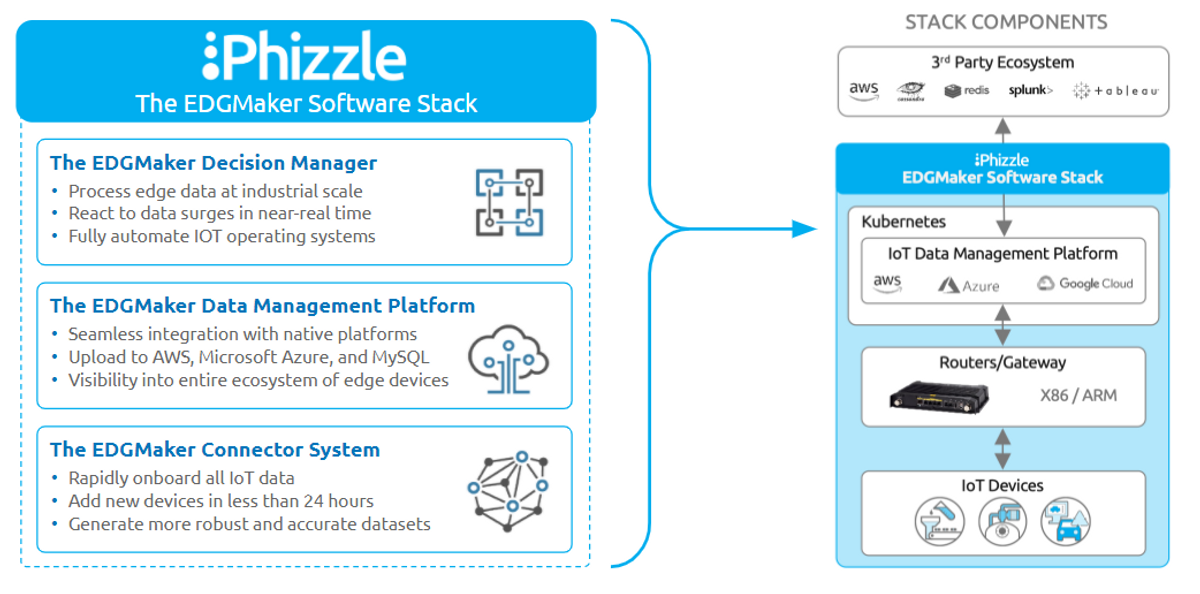 Phizzle's EDGMaker Software Stack is considered a significant player in the burgeoning IoT Edge space.
Cristee also added "I've seen the evolution of IoT first-hand working with hundreds of customers and it has stalled -- the most valuable data is still trapped and un-digitized. Phizzle has the opportunity to unlock the promise of IoT by unlocking this data. It's a perfect fit for me and we expect to grow very quickly based on our value proposition - especially in Pharma manufacturing".
Cristee will look to provide operational sales structure and an executive focus for Phizzle's targeted list of Fortune 500 Pharma prospects. His hiring now becomes the most recent addition for company leadership after Brian Freed joined as SVP of Products in September.
---
Phizzle is the first IoT software company to break through the performance requirements of edge device computation, enabling enterprise customers to automate and rely on IoT devices in mission-critical environments. The core innovation in the company's enterprise-class software stack is Regenerative Engineering, which solves the power and data complexity challenges typical of edge computing in an entirely new way.

Phizzle's EDGMaker solution is of use to many industry-leading customers in manufacturing, pharmaceutical, transportation, oil and gas, and smart cities initiatives around the world. The company's go-to-market partners include Cisco.

Founded in 2005 and headquartered in San Francisco, Phizzle has a history of creating innovative products from consumer data to machine data.